15.03.2021
We have automated the onboarding procedure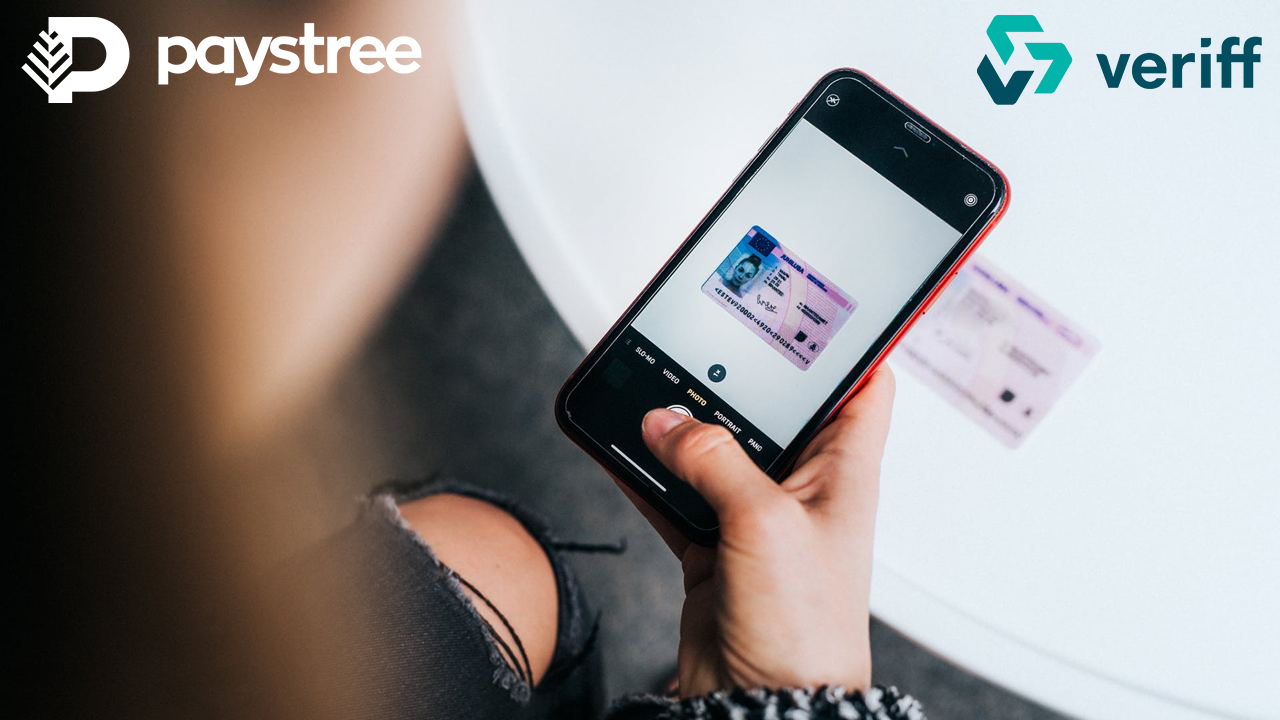 Opening an account at PaysTree is now ever quicker and more convenient. We have automated the process of opening an account for individuals. You can register, submit documents and open a personal account in just a couple of minutes. This improvement was achieved thanks to our partnership with Veriff.

1. What is identity verification?
Identity verification is the important process of ensuring that a person is who they claim to be when opening a bank account, applying for a loan, or other financial processes. Therefore, identity verification is a vital security measure in combating new account fraud. Identity verification also plays a role in Know Your Customer (KYC) and anti-money laundering (AML) efforts at financial institutions like PaysTree, it helps to assess and monitor customer risk.

2. What is digital identity verification?
Digital Identity Verification brings the concept of identity verification to today's remote world. It uses methods such as biometric verification, face recognition and digital ID document verification that can help companies, governments, and financial institutions verify the identity of a person online.
Using the in-built camera on a mobile or hand-held device, the technology captures an image of the applicant's ID document. Artificial intelligence and advanced authenticity algorithms are then used to analyse the image to produce an authenticity score to determine whether the ID document is fraudulent or genuine.

3. About Veriff
Veriff is building infrastructure for trust, they allow any website and mobile application to match the person with a government issued ID. With the help of artificial intelligence, Veriff analyses thousands of technological and behavioral variables in seconds, verifying people from 190+ countries.
With the combined forces of machine learning and eagle-eyed specialists, Veriff is always two steps ahead of digital fraud. AI speeds up sessions with immediate feedback, while manual checks by their verification gurus nip risks in the bud.
Veriff serves a global portfolio of internet businesses, including fintech companies, sharing economy providers, and marketplaces in the USA, Europe, and other places in the world.

4. Automated onboarding procedure
The main advantage of online onboarding is the speed with which your account is opened. Thanks to our partnership with Veriff we can now provide a simplified registration form to our clients and automatically grant account access in just a few minutes for EU and UK residents. However, certain payment limits will apply. If the client wants to increase the limits, one will be asked additional questions in accordance with our KYC policy.
We are here for those who prefer to control their own life. Who appreciate freedom and prefer moving forward. Who are seeking for innovations that make life easier.
Here is the link you can use to register and complete online verification for a personal account at PaysTree: https://ib.paystree.com/ext/new/PA_PrivateRegLite