29.12.2022
Paystree supports Ukraine and condemns the ongoing war.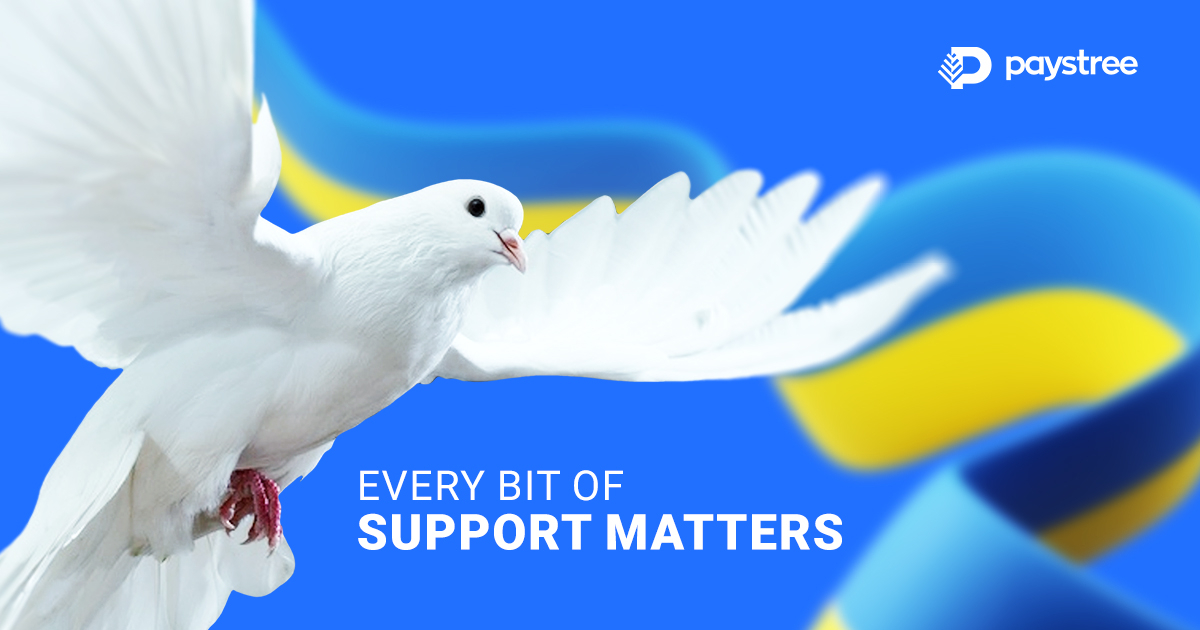 We, at Paystree, are confident that every contribution matters, especially over the times that would otherwise be festive in Ukraine.
Both as a business and personally we've been extending our support over the course of the tragic months of war and encourage you to join us. We are supporting the children of Ukraine during the festive season by sending the gifts.
In addition, we are continuously collecting and donating funds and vital humanitarian aid to help the people of Ukraine with the basic necessities such as food and clothing.
Monetary donations can be made to the Front-U charitable organization.
Remember, donating doesn't necessarily have to be monetary and even something that seems basic to you is life-saving to those in need. This can include anything from tents to warm clothes to hygiene products. Search for individuals and organisations in your cities and communities who are gathering these items to donate.