23.07.2021
Stablecoins: everything you need to know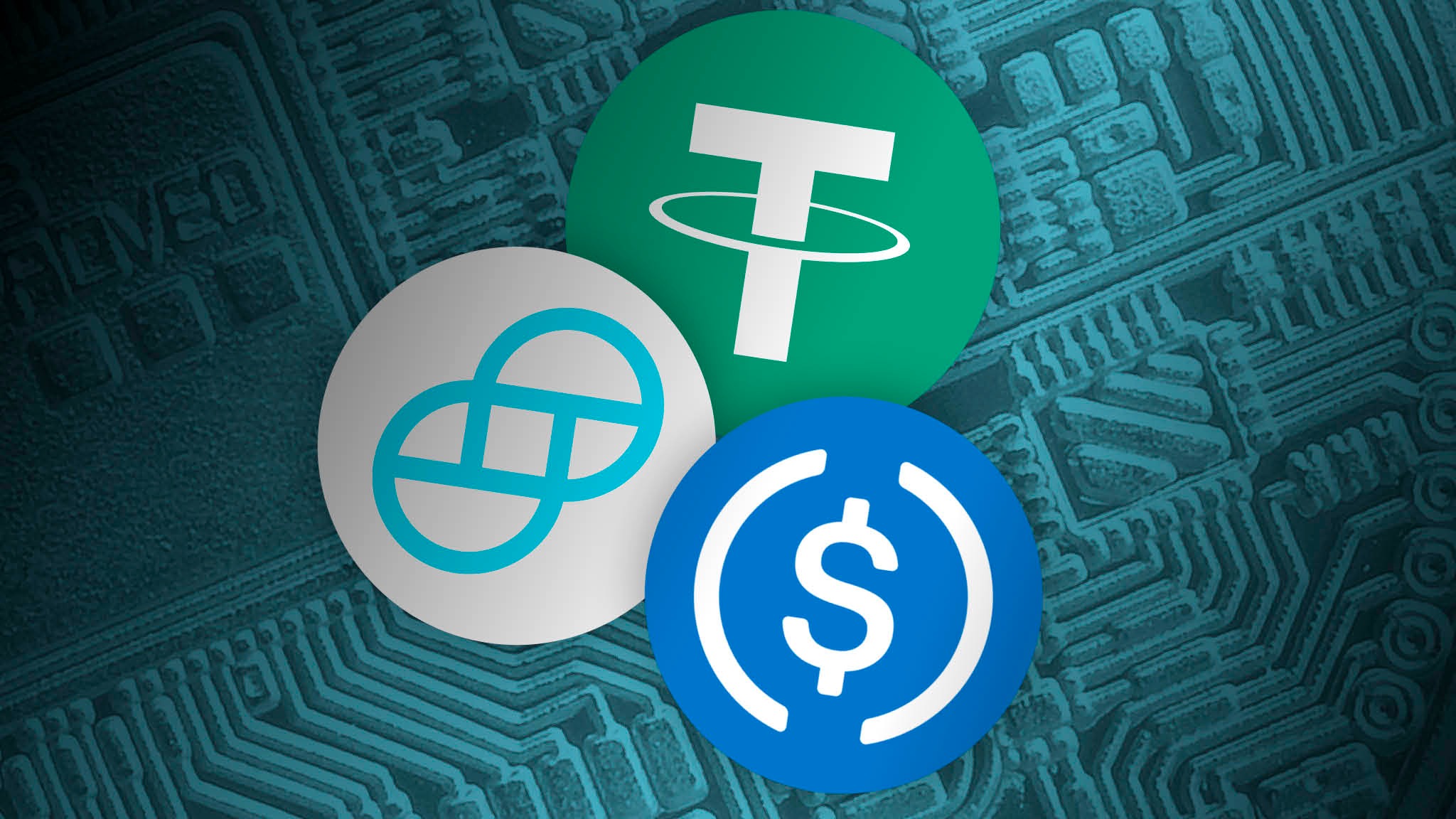 The growth of stablecoins is nothing short of extraordinary. In July, Coinmetrics released a report showing how the supply of Tether (USDT), the largest stablecoin, has grown over time from $ 1 million in early 2016 to over $ 48 billion at the time of this article's publication (July 2021). Moreover, it's not just Tether that is growing. Since 2018, new stablecoins have been entering the market from various issuers.
1. What is a stablecoin?
A stablecoin is a digital token backed by the value of a stable currency, usually the US dollar. It is designed to overcome the volatility of cryptocurrencies by providing a stable exchange environment and savings for cryptocurrency users. Nonetheless, they don't all work the same.

2. How stablecoin works
The principle of operation of stablecoins is the same as for physical money. The value of coins is equated to assets, the ratio is set 1:1, and is used to preserve capital, for settlements or exchange.

3. Types of stablecoins
There are many different types of stablecoins on the market, and new types are constantly emerging.
However, there are 3 main groups of stablecoins (value stabilization):
• stabilization of the exchange rate due to pegging to other cryptocurrencies;
• the rate is not supported by anything, but is regulated only by the issue of coins;
• the exchange rate is supported by pegging to assets or physical currencies;

The most popular type is fiat-backed stablecoins like Tether, TrueUSD and StableUSD that are backed by USD. However, the US dollar is not the only currency that stablecoins are pegged to. Projects such as STASIS EURS, which are pegged to the euro, are rapidly gaining popularity. And stablecoins backed by other currencies are also evolving.

An example of stablecoin supported by an asset is Digix Gold Token. In this case, the cost of one token is tied to 1 gram of gold.

4. How are stablecoins used?
Stablecoins have become popular with crypto traders as they provide a stable means of determining profit and loss. If a trader decides to close a position in BTC or ETH, he can hold his gain in the stablecoin backed by the USD until he is ready to enter a new position without risking losses due to the volatility of the cryptocurrency.
Moreover, stablecoins are useful in cases when you need to make fast and secure international payments: both for a migrant worker who transfers money to a family, and for a large business that needs a cheap and efficient way to settle with foreign suppliers. A decentralized, reliable and stable system will have many uses, from cross-border payments to financial planning.

5. How do corporations implement stablecoins?
There are currently over 200 varieties of stablecoins, some of which are already in circulation, and the rest are under development. Large fintech corporations implement stablecoins in two ways: by creating their own currency or by working with issuers. For example, Visa allows Circle cardholders to pay with USDC stablecoin wherever Visa is accepted. In 2019, investment bank J.P. Morgan released a prototype of its stablecoin, JPM Coin, which is still under testing.

Several more interesting projects are in the process of development:
• Mitsubishi will launch MUFG stablecoin for in-store payments.
• IBM plans to launch stablecoins based on its own Blockchain World Wire (BWW) blockchain for international b2b payments.
• Sberbank (Russia) will issue Sbercoin after registering its own blockchain platform through the Central Bank of the Russian Federation.
• GMO internet (Japan) will also launch its yen-pegged stablecoin.

Concluding Remarks
The cryptocurrency industry is changing. A large number of new products have been created in recent years. Perhaps the most striking of them is stablecoin. Feel free to tell us what you think of stablecoins on social media accounts.