24.02.2021
How to open an account with PaysTree?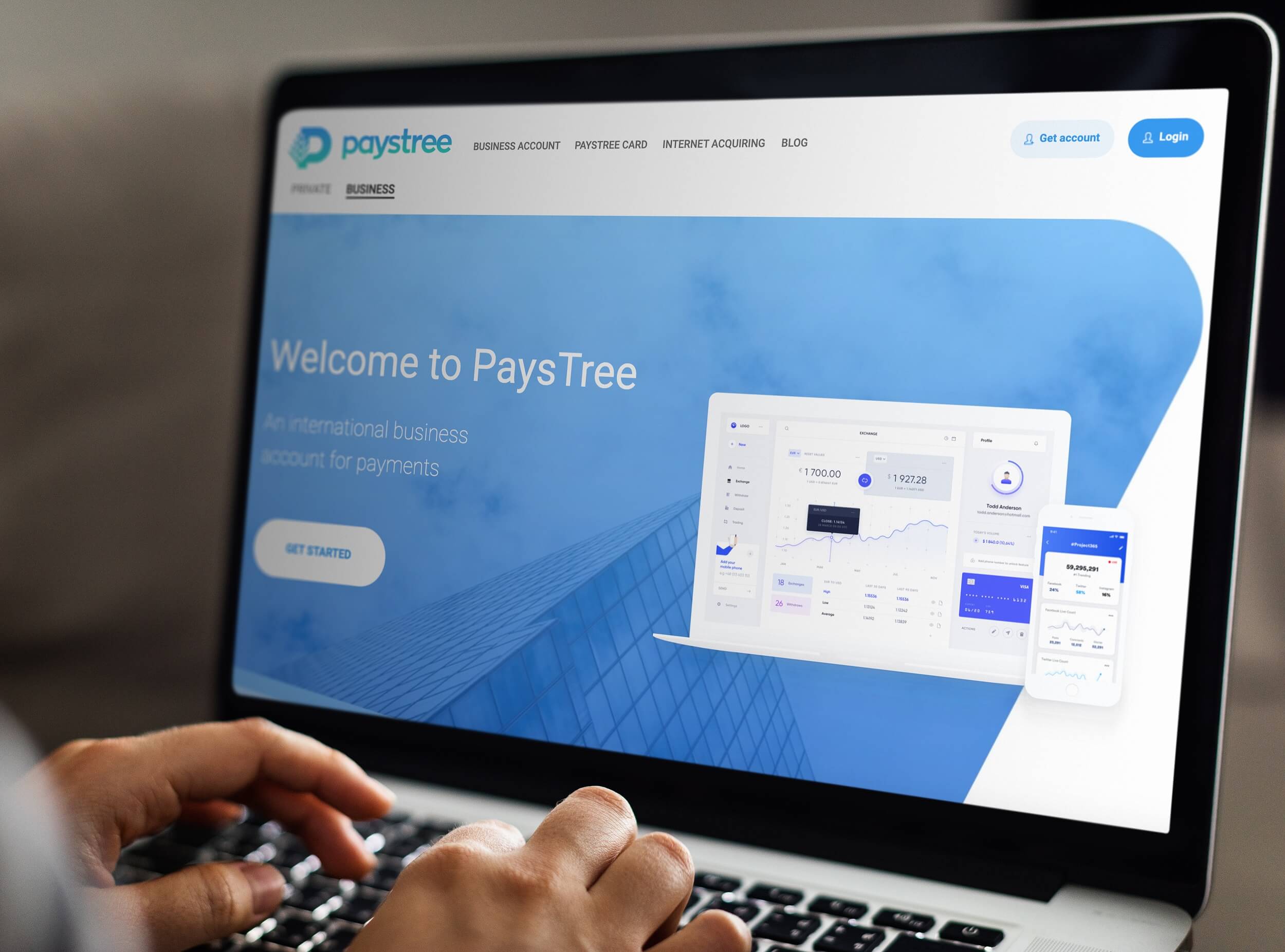 A few decades ago, opening a bank account involved traveling to the bank and endless printed forms to read and sign. We used to wait in a queue for hours dealing with paperwork. Fortunately, with the rise of financial technology, trips to bank branches are a thing of the past. Nowadays, you do not even need to sign an agreement with a bank to open an account and manage your personal and business finances. Opening a PaysTree account is processed completely online, saves tons of paperwork and time.
1. Better alternative to a bank
There are many reasons for a foreign bank to refuse in opening the account. Furthermore, according to the law, the bank may not name the true reasons for the refusal. Fortunately, PaysTree is a better alternative to a bank and the registration process here is much easier and faster.
2. Check out list to open an account with PaysTree
Have your mobile phone with you
You can register both via a mobile app and the website, so having a laptop is not necessary. Click on the Registration button and fill in the required fields. After filling in all the data you will definitely need your phone in order to receive the SMS with confirmation code. Another registration code will be sent to your email address for further confirmation.
Prepare your national ID document or international passport
As a FCA certified e-money institution, we're legally obliged to verify your identity when creating your PaysTree account. Depending on your country you may need a specific document. After submitting your information and documents we will review your application.
Provide some additional information or documents if needed
In some cases, when you open an account, we may ask you additional questions or supporting documents to complete the verification. We evaluate each client individually before account opening, and throughout the entire time of cooperation. It is our obligation to apply the KYC principle in accordance with multinational anti-money laundering laws.
Check our Terms and Conditions
Make sure you have read our latest Terms and Conditions before you start using the platform to have all the information you need. Moreover, we would highly recommend you to check the fees section on our website prior to opening the account.
3. Why you need a PaysTree account
Main advantages when opening a PaysTree account:
- secure online service
- SEPA payments
- International payments - by request
- multi-currency account with a unique IBAN
- convenient internet and mobile banking
- enjoy user-friendly interface and mobile app
- transfer of funds to any bank.
You can open and manage an IBAN remotely from the UK, EU/ EEA and other countries. PaysTree IBAN provides individuals and entities with all the benefits of a European bank account, without a need to set up a European entity. Through this account, individual and business customers can send and receive money instantly. Companies, banks, and business partners can send funds to your account in multiple currencies.
Enhanced security and ongoing compliance with international data protection standards make PaysTree a reliable service for your daily and business needs. Privacy Policy is to explain our principles of personal data processing to any individual according to the General Data Protection Regulation on the protection of natural persons with regard to the processing of personal data and the free movement of such data.
Concluding remarks
Now, let's summarise the steps to open an account with PaysTree:
- go to paystree.com or download the PaysTree mobile app from Google Play or App Store and complete the registration
- confirm your phone number and email address
- verify your identity by providing documents
- our team will approve your application or will contact you for additional documents or information.
That's all! You are now ready to use PaysTree to spend, send and receive money 24/7 from any part of the world!